This is going to be a short entry. I thought I'd share something interesting with everyone here.
​I've had one of my more memorable consultations a few days ago which marks a milestone in my career as a metaphysics consultant. When people first started learning BaZi, it's best to rely on case studies to examine how different combinations manifested in real life, but one can't help but be a bit skeptical on the precision and accuracy of BaZi unless you hear it directly from a client. This particular consultation with my client is one of those moments that reaffirms my belief in Chinese metaphysics and how amazing our ancestors were. Please refer to the screenshots below of my client's chart and my conversation with her, reproduced with her permission: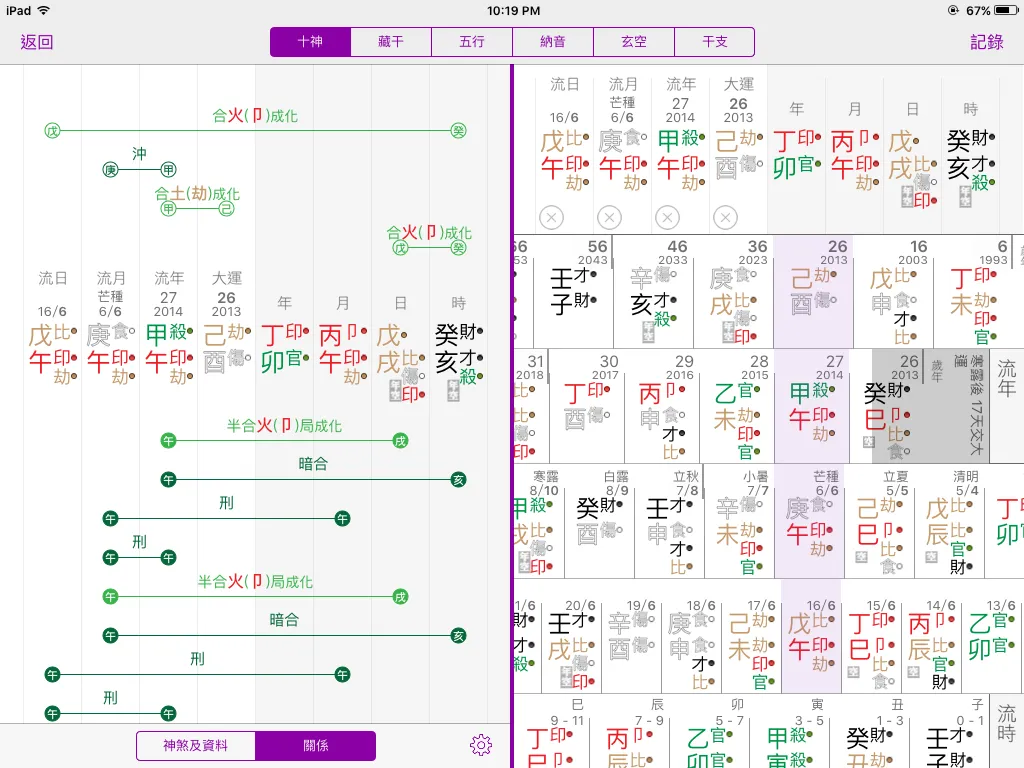 I received the engagement request in the morning, and began working on it at my favourite cafe in the city area. My client had a near fatal car accident in 2014 that required her to undergo a surgery. This can be very easily identified by her chart, in particular due to the presence of 羊刃 in her chart. Out of curiosity I tried to pinpoint the month and day she had the accident and surgery, and to my absolute surprise, I was able to identify it. I took a picture of her chart generated on my iPad and sent it to her via Whatsapp. When a 大运 is identified as negative, there will be a certain year where the negative event or period triggers; likewise when a particular year is identified as negative, there will be a certain month where there will be a trigger, so on and so forth.
​This engagement I had with my client validates my principle that this field of study is not to be taken lightly, and it makes me want to continue becoming better at what I do, because I know this is something that can help people in many aspects of their lives. This job may look easy to the outsider, but it's far from it. Analyzing a chart is extremely taxing, and me breaking down the theory and explaining it to the client for their benefit, something I make it a point to do, in order to give them assurance that what I say has a basis significantly increases the mental effort required. 
Nonetheless, this is a gift that I am grateful for, and being my journey as metaphysics consultant or 'fortune-teller' (which I hate being called) has been very fulfilling. I can't emphasize enough how serious I take this job of mine.