The Feng Shui Of The House Matters. A Lot.
Feng Shui Audit
阳宅风水 |『人因宅而立,宅因人而存,人宅相扶,感通天地,故不可独信命也。』
Homes are a natural extension of our lives.
The way it's built and where it resides are all bound by nature's laws.
Let's Get You Introduced
The Major Feng Shui Schools
Several schools of feng shui exist but most people get confused by what they are, what they entail and which is most useful for us at this day and age. You can split them up by Major and Minor schools.
The major schools of feng shui are straight-forward – they are simply split up by the Landform and Compass school of feng shui. It's the minor schools of feng shui that people get mixed up with. Most of the minor schools of feng shui come come from the Compass school.
Landform (形式派)
Focuses on the surrounding landscapes and auspicious formations like 'Dragon' (龙), 'Meridians' (穴), Hills (砂).
This is the earliest school of feng shui that. It's not as popular as we can't change landscapes.
Compass (理气派)
A culmination of Yin Yang, 8-Trigrams, 'He Tu' (河图), 'Luo Shu' (洛书), Stars (星象), Qi Men (奇门) and more.
The multiple building blocks its made of is the reason why smaller schools eventually spun off.
New-Age (PineAPple 派)
The nonsense that modern feng shui masters invented that revolves around arranging furniture, using colours and rolling pineapples. Arguably the trendiest, but also the most useless, school of feng shui right now.
Pardon the tongue-in-cheek humour.
Breaking It Down Further
The Minor Feng Shui Schools
Eight Mansions
(八宅)
Conceptualized during the Tang dynasty. It combines the 8 Trigrams and 9-Stars you often hear of, categorizing houses into East vs West groups. Initially outcasted by Yang Gong (杨公) who was a feng shui legend who focused on other techniques, the Eight Mansions method saw a resurgence in the Song Dynasty.
Flying Stars
(玄空飞星)
Popularized during the Qing dynasty and arguably the most popular minor school of feng shui as it gets mentioned every Chinese New Year. The Flying Stars focuses on the 9 Stars from, consisting of the Polaris star and Big Dipper asterism, with landscape as the complement.
The Flying Stars minor school was broken down into even smaller schools. 
Hexagram School
(玄空大卦)
Also known as 玄空太易. Although it shares a similar name, this school of feng shui is vastly different. It takes the 64 Hexagrams from the Book of Change (易经) and superimposes it on the compass, and uses these Hexagrams and their interactions to deduce where the good locations are.
Three Harmony Birth
(三合长生)
This is a branch off from Yang School feng shui (杨公) by the Yang Gong. The Three Harmonies refer to Mountain, River and Facing (龙水向) which can be traced back to 《天玉经》 (Sky Jade's Manuscript). It also refers to the Three Harmony relationships of the 12 Earthly Branches (十二地支). 
Heavenly Stars
(天星风水)
Also know has 三合风水, this is also another spin off from Yang School feng shui. The Chinese classic for this method is 《人地眼全书》 from the Song dynasty. It involved the 10 Heavenly Stem, 12 Earthly Branches and 8 Trigrams.
Golden Lock Jade Gate
(金锁玉关)
This is the most mysterious school of feng shui, hence the name because it is so inaccessible. It takes the earliest building blocks of Chinese philosophy, such as the He Tu (河图), Luo Shu (洛书) and the Eight Trigrams as the basis. It's concepts are the simplest and a compass is not even needed.
Others
There are a few other schools, such as 乾坤国宝,命理风水 which combines feng shui with one's Eight Characters or BaZi, and esoteric schools like the Black Hat School. You don't need to be too concerned about them for now.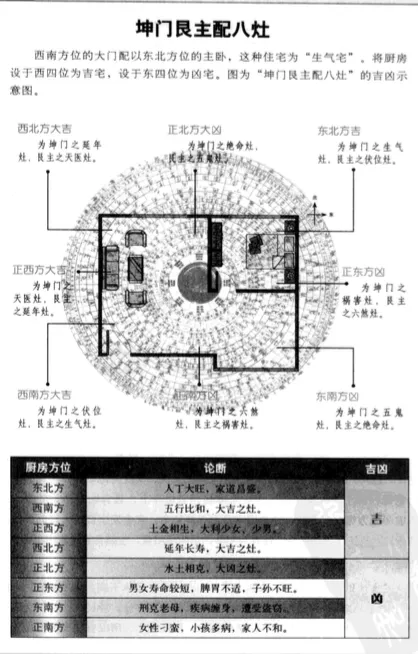 Feng Shui Schools I Focus On
How I Conduct Feng Shui Audits
I studied both landform and compass school feng shui, but out of the compass school, I focus mainly on Eight Mansions and Flying Stars which are the two methods you'll hear of the most. I'm reading up on other techniques when I'm free, but do not actively practice them.
I have read the Chinese classics 《沈氏玄空学》,《八宅明镜》,《阳宅三要》,《阳宅十书》,《黄帝宅经》,《葬书》 and the techniques applied during the feng shui audit will be straight from these Chinese classics. I will not be asking you to buy items, arrange furniture and paint your walls a different colour because that is not what feng shui is about.
During the feng shui audit of your house or office, I will also be reading your BaZi and Zi Wei Dou Shu chart. Together, it will give you an extremely clear view of what to look out for. You might even find that your astrological charts and feng shui paint the same story of your life, and it's supposed to.
The techniques that will be applied during the audit are as follows:
Landform, if applicable.
Eight Mansions (八宅)
Flying Stars (玄空飞星)
Qi Men Dun Jia (奇门遁甲) as it can be used to assess a house
BaZi and Zi Wei Dou Shu
Yes, my fees are expensive, but I hope you understand it a proper feng shui audit takes up a lot of my time and effort which can be used elsewhere.
Yes, they are real people. Click on their profiles.
Testimonials

Or call them. I'll give you their number. 
Kah Khek Toh

I came across Sean's blog on Google while looking for a Bazi compatibility service. I decided to engage his service... read moreI came across Sean's blog on Google while looking for a Bazi compatibility service. I decided to engage his service after reading some articles that he wrote on his blog and was convinced by his ability to bring across his message as well as his knowledge in metaphysics.

While waiting for the scheduled day of consultation, I read up the rest of the articles he wrote on his blog and got to learn more about metaphysics especially in the topic of feng shui (more recently on Flying Star 9) and transcending one's Bazi chart. If you engage in other Feng shui consultant, I do not think they would have been an advocate of transcending your Bazi chart. This is not the case with Sean.

During the scheduled day of the consultation, he was able to detect something is amiss in the compatibility as I provided him with an incorrect time of birth (I am sharing this as it is a mistake on my part so please do not do this and give him the actual time of birth). Over the next few days through the Q&A, I learnt more from him about the issues he sees. From the process, I have also gained invaluable advice that I will bear in mind going forward.

I believe most of us are here for a consultation as a result of the challenges we faced/are facing in life and have our doubts. Having a consultation enables us to learn more about ourselves and for us to take actions to bring about a positive change. For those who are considering a consultation, I highly recommend you consider engaging Sean if you prefer straightforward analysis for the hard truths so you can take positive actions to bring that positive change to your life. read less

Jiemin Cheng

I approached Sean for a consultation after I read his blogposts, and it has certainty been an enriching experience. There... read moreI approached Sean for a consultation after I read his blogposts, and it has certainty been an enriching experience. There are 3 key reasons why I will engage Sean as my practitioner going forward:

1. His heart is in the right place. Sean has been incredibly patient and accommodating when I wasn't able to reply him immediately. Also, he is an morally upright practitioner that conducts his consultations with integrity. Some practitioners might distort the truth in a bid to scare you into buying charms as a "solution", when their objective is to line their own pockets instead. Although his prices are slightly on the higher side, you can have a peace of mind that it will be a truthful and beneficial experience. You will be able to feel that he genuinely wants to help his clients, and has their best interest at heart.

2. He knows what he's doing, hence he's able to give you an in-depth analysis. I believe his blogposts speaks volumes about his understanding and passion in metaphysics. You can expect thorough replies, with a mix of both technicalities and advice in a modern day context. He patiently explains concepts in laymen terms in a way that beginners can comprehend easily too. Additionally, there is a lot of value to be unlocked from the 7 day Q&A session. I personally believe that a consultation is also a time for self-reflection. I was able to digest the information before asking further questions, which aided me in getting a firm understanding.

3. He delivers key issues in a constructive manner that is meant to help you gain more self-awareness. The cards you're dealt plays a huge role, but how you play your hand is equally important as well. Sean will deliver the unbiased truth, but at the same time he emphasises what you can do with this information. During the consultation, I was made aware of certain issues to be careful of going forward. A consultation can be a vulnerable experience, but you're in good hands with Sean. 🙂 read less

Benjamin Teo

I engaged Sean Chan for fengshui reading for family. Was skeptical at first thinking that he is only in his... read moreI engaged Sean Chan for fengshui reading for family. Was skeptical at first thinking that he is only in his 30s, because I guess my impression of Fengshui Master always tend to be of one who old and probably equipped with "centuries" of wisdom. I was contemplating between him and a few other older fengshui master but decided to roll with him because of his media publicity and his blog and his belief that Fengshui is not about color and items and about changing oneself. And I did not regret my decision. He was punctual for the meeting. During the meeting, he explained in detail what to lookout for and answered all my questions patiently. He then offered to have a look at my daughter's bazi for free too to help us out. Also quickly looked at my helper's to see if any conflict with the family as well. And he offered post-consultation Q&A via other e-messaging platform, which I was able to continuously ask him questions and he responds promptly. Our relationship though professional, felt friendly. In a nutshell, I highly recommend Sean Chan and glad I picked him over others for my fengshui reading. read less

Lester Trinstan Kwok

I have seen and paid alot of money to different Bazi or Fortune Teller 'Masters', but none of them come... read moreI have seen and paid alot of money to different Bazi or Fortune Teller 'Masters', but none of them come close to what Master Sean is. I come from the service industry and positive sales approach or positive reinforcement is something that I practice alot. We often tell people things they want to listen first before telling them what is best for them. This system works well for sales but I cannot say the same thing for something that is about your life.

Unlike most 'Masters' that are computer based, or selectively tell you things you want to listen to, Master Sean has chosen a very different approach. He tells you the truth, and by knowing the truth, and accepting it, you can learn to deal with it. At the end of the day, Bazi is simply a system that gives you an accurate idea what you are dealing with. It is then your choice, your freewill to decide what you want to do with it.

The good thing about Master Sean is this, he tells you what you ought to know, in the hope that you use the information wisely and prepare yourself for the worst, or if you are fortunate to have a good chart, how you can enhance it.

Many 'Masters' I have seen, uses "modern sales tactics". If you are missing some elements, how you can use objects, colors, feng shui elements to enhance it. I was once told by a Master if you are lacking of Fire Element, you should be cooking more to improve your Fire Element. I literally starting laughing in my heart, how can I use cooking to improve my Fire Element if it is not even making money for me?

Master Sean believes in the art of Bazi, he uses the knowledge and transform it into wisdom to help others. It should never be an obsession as that becomes superstition and superstition creates a dependence, and that itself creates an attachment that causes major sufferings when things do not pan out.

For those who truly wants to learn about their shortcomings and able to accept true critics and wishes to make their life better, I will strongly recommend Master Sean. He will definitely not perform a miracle for you, but what he will do is to give you an untainted truth for you to practice freewill decision making. read less

Emmie Ong

I stumbled upon Sean's blog while I was researching articles on metaphysics and found his blog entries candid and refreshing.... read moreI stumbled upon Sean's blog while I was researching articles on metaphysics and found his blog entries candid and refreshing. He is funny, witty and I really enjoyed reading his blog entries which are relatable! Unlike traditional metaphysics masters, Sean is honest about what metaphysics can do and can't do and that struck a chord with me as I was exposed to metaphysics readings when I was younger as a result of my mother and those readings back then made no sense to me. As a naturally curious (and somewhat anxious) individual, I reached out to him for a bazi compatibility reading for my husband and I and was blown away by his explanation and accuracy about what has happened in our lives. It was like finally, something clicked and a light was turned on after being in the dark for a very long time. Sean's advice was invaluable as he provides a balanced opinion while considering other perspectives and it helped me understand and gear up for what may come. His advice has helped open the channel for closer communication between my husband and I and I appreciate that he emphasizes that we should not allow the readings to be a self-fulfilling prophecy and to transcend the charts by a paradigm and mindset shift. We are aware that it is easier said than done but we are encouraged by Sean's support and his willingness to answer any questions that we have even if it sounds silly. I do highly recommend you seek him out if you have any metaphysics questions or would like a bazi reading! 🙂 read less

Nicholas Chew

I came through Sean's blog entries while searching for references to study my own Bazi. While I'd like to be... read moreI came through Sean's blog entries while searching for references to study my own Bazi. While I'd like to be able to decipher mine and others Bazi accurately eventually, I'm far from competent. And, with my wife, we're at crossroads in life now deciding on our next steps in our career. Desperate for guidance, I quickly thought of Sean's service because I love the bluntness, at the same time, professionalism in his blog entries. At the very least I knew what a good/not so good BZ practitioner should know, and Sean's blog entries reflect those values and knowledge. At the same time, the way he writes clicks with me regarding his tone of voice.

I applied for his service and paid, within a day he replied (not the robot) to apologise for the long queue and provide me with expectations to his service - down to earth.

From his blog, I know what can be asked, and what shouldn't. I phrased all my questions while waiting for him to get back to me, and there're TONS of questions that he even commented on it, haha. I didn't want to waste both of our time, so I kept my questions on career, relationship, health, crisis, overall luck pillars and life outcome straight to the point and prepared follow up questions. He usually comes back with a response within 24 hours to 4-5 days, depending on his queue, but he'll keep me updated if I should expect a longer delay.

His responses were not only straight to the point but explained in detail where need be, which is essential for me who needs the clarification of why like this - like that. This is to lend credibility to the whole analyses and minimise confusion for me/my wife when life's confusing enough on its own.

He did emphasise that Bazi is only 1 part of life, understand it --> learn how can we change it if it's not desirable. So from the session alone, there were around 5-8 action points for me/my wife to complete in the next 5 years which includes both awareness and actions. Also, it provides an overall expectation that's the worse it can be for us, so with that in mind, there's nothing really to be afraid of and go experiment, challenge, grow, and transcend! read less
Important Things You Should Know
Please Spend Time Reading This
The current, sad state of the feng shui field.
I hope the introduction of the various feng shui schools above gives you an idea of how complex this art is, as well as how rich the history of it is.
You will often hear feng shui masters selling items as cures, and I hope you good long think about what feng shui is and isn't. Our ancestors who developed Chinese metaphysics were sages – incredibly wise and amazing people who spent centuries plotting the movement of the stars and planets. They would not condone such practices that bastardize the field of Chinese metaphysics and feng shui. If items really worked, our ancestors would have advocated this practice way before any modern pseudo-practitioner would.
There is a saying Chinese saying 七分命理不出门三分风水走天下,meaning it's easy to pass off as a feng shui master when you've just learned a third of what it entails because you can't verify the effects immediately unlike proper astrological readings using BaZi or Zi Wei Dou Shu.
Most practitioners won't even be able to tell you the fundamental theories of the 9 Palaces and the Flying Stars and how it was developed, because they pursue it purely as a business and not because they have respect for Chinese history and culture.
Will feng shui change my life?
I will never pitch feng shui as something that can be guaranteed to change your life. Feng shui will help of course, but what people need to understand is that a house with good feng shui is extremely rare. It is extremely naive to think that just anyone can be in a house with good feng shui.
Some things are fated and it's all an affinity – what you believe in, which practitioner you engage and where you end up are all part of that affinity and process. To end up in a good house requires many factors to be perfectly aligned and all into place.
The old Chinese saying goes 福人居福地。 Only people with good karma will end up staying in a place with good feng shui.
What is your role as a feng shui practitioner then?
If you're already a homeowner or you just bought a house, my job is to make sure you have the necessary knowledge to plan ahead. Please do not assume that I can turn a bad house into a good one. I cannot change the orientation of the building, and I cannot shift your main door.
If you are house-hunting, my role as a practitioner is to make sure you get the best house possible no matter what your astrological chart says. But as I said, it's somewhat fated. We might be able to shortlist a good house, but it might be out of your budget or someone else buys it before you, but the point is that I will do what I can.
Whether Heavens thinks you deserve a good house or not is not something I can control.
Shouldn't you help people and charge cheaper?
I get this question all the time. I don't regard it as a sensitive topic so I don't mind sharing with you what goes on in my head.
If I had all the money in the world, I'd gladly do whatever I'm doing for free, but please understand that I have a family to feed and bills to pay like yourself. My time and energy are also limited. I benchmark my fees against the number of consultations I have overall across the different services.
The fees I charge are based on the value I feel I can bring to you, which you might not appreciate as a non-practitioner. You won't just be benefitting from feng shui, but also my knowledge and experience in astrological readings. Those are even more important because your astrological charts hold the most weight and it plays a huge role in whether you will be able to get a good house.
Feng shui audits take up a lot of my time and energy. I am also servicing other clients for BaZi, which takes up the bulk of my time. So it's is also not logical for me to charge an hourly amount lower than what my other services bring.
Lastly, from an economics perspective, the fees are for me to manage the volume and also the quality of my clients.
I am interested in house-hunting. How does it work?
I will screen up to 15 floorplans during the house-hunt.
Please understand it's physically impossible for me to visit every single house you shortlist, so you'll have to take the measurements for me and send me the floor plans so that I can make an initial assessment. Don't worry – I'll walk you through the steps to take measurements accurately and always be contactable during the process.
I will head down onsite to check everything once we've shortlisted a potential house and you make your purchase after. Please take note there will only be ONE onsite visit.
Please understand that this service exists because I do not want my feng shui practice to be about going to people's houses and telling them they have a terrible home. I want to help people find good homes that can uplift their lives. It takes up a lot of my time, which is why the fees will be high relative to my other services. The alternative is to charge for every single house I visit, which does not make monetary sense to clients.
Engagement Fees
Options For You
Feng Shui Audit
Price tiered by residence

Report provided

Combined techniques
Date Selection
For house-related events

Move-In, Renovation

worth

$488
House-Hunting / Condo & BTO Selection
Recommended if you have not bought a house yet.

Screen one house first for the usual fee and top up the difference if hunting is required.

Up to 15 floor plans screened. Extendable at my discretion.
House Design
Please reach out for a quote
For landed properties

For individuals fortunate enough to have their house built from scratch

Optimizing your house for feng shui