A Bazi Consultation Looks At How Your Life Unfolds
BaZi Consultation
八字推命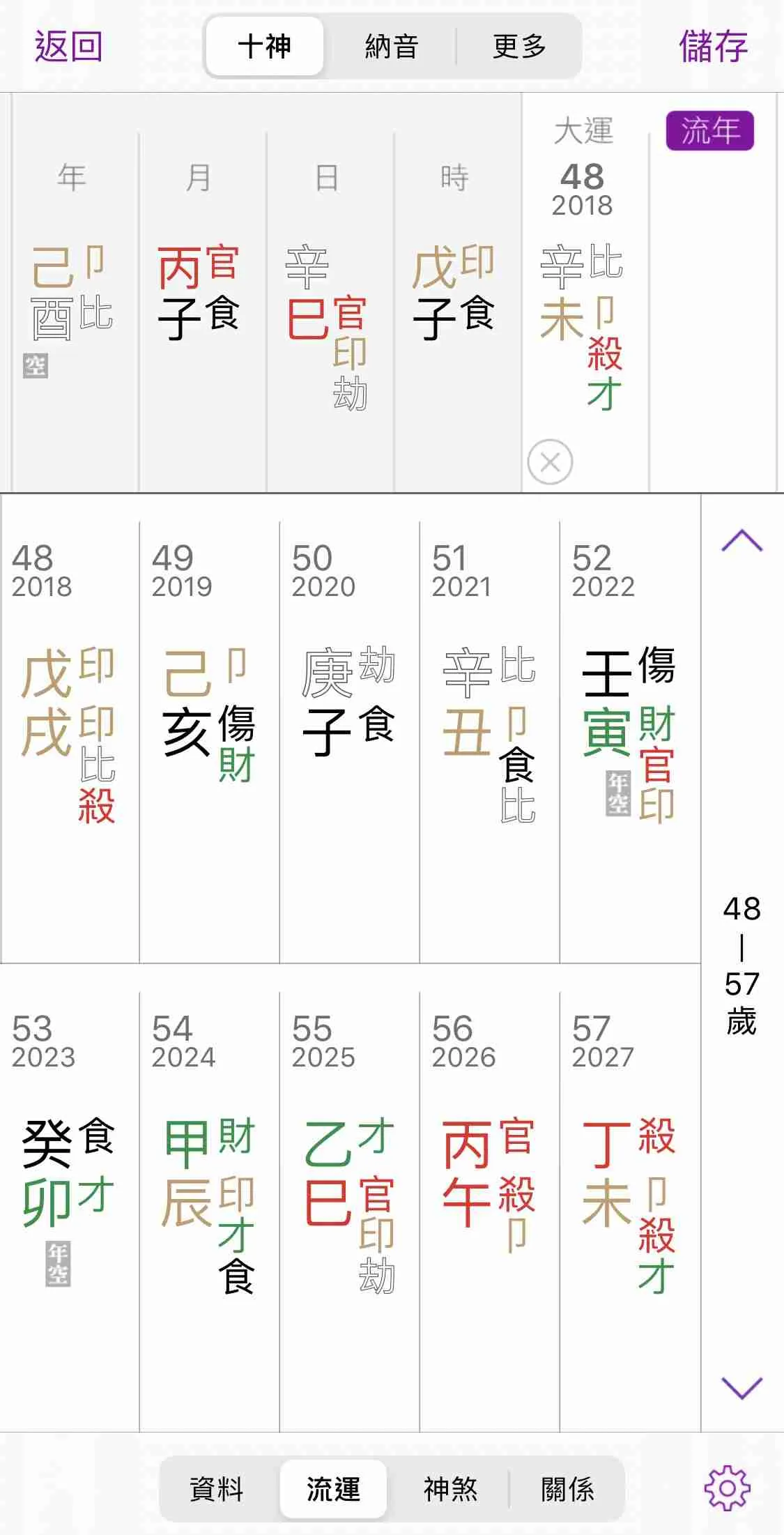 Starting your first Consultation
What Is BaZi (八字)?
Also known as the Four Pillars of Destiny in the West, BaZi is an ancient way of forecasting someone's life using the observable laws of nature and the collective wisdom of the Chinese sages.
Its theoretical foundations are based on the 60-year sexagenary cycle made up of the 10 Heavenly Stems and 12 Earthly Branches – an ancient system of reckoning time. Today, we know it as the solar calendar and 24 Solar Terms, which we use in conjunction with the Lunar Calendar.
Being able to measure and define time allowed the Chinese ancestors to study patterns, cycles, and the laws governing our world. These laws form the basis of forecasting, not just human lives, but all phenomenon.
Forecasting human life was possible because the Chinese sages believed that Heavens, Earth and human life are interconnected. We refer to this as the Cosmic Trinity in Chinese metaphysics. These are natural laws expressed through Yin Yang and the Five Elements, and whatever is observed in the Heavens will have parallels on Earth and human life. Our lives are the amalgamation and constant unfolding of these laws, and this is what gives BaZi the ability to forecast and deduce the manifestations of one's life.
Every phenomenon has a life cycle. Your life, expressed through your BaZi chart, is somewhere along this cycle.
A BaZi consultation aims to give you insight like no other psychological tool out there because it is not subjective but an objective reflection of what nature has in store for you and how you fit into the grand scheme of things.
What To Expect From A BaZi Consultation?
What a BaZi Analysis Can Reveal
A BaZi analysis serves to give you insights and both a macro and micro-view of the various aspects of your life, which include career, wealth, health, family and marriage, and more. In addition, it indicates where your strengths and preferences lie, as well as which area of your life needs improvement and balance.
The 5 Elements and their Yin & Yang Polarity, interplay with each other and how they manifest as the Ten 'Gods' are all symbols that paint a story of how your life unfolds.
Although BaZi is undoubtedly not meant to serve you an instant solution or panacea, you can use the information for self-awareness and like a map.
Don't use BaZi to make decisions for you, but rather, use it to identify blind spots and make better decisions – because good decisions are to prerequisite to success.
It may not seem like much, but the wealth of information these eight characters hold is massive. The emergence of the most complex phenomenon is sometimes formed by the simplest of laws.
During the consultation, Zi Wei Dou Shu & Qi Men Dun Jia will be used concurrently for your maximum benefit.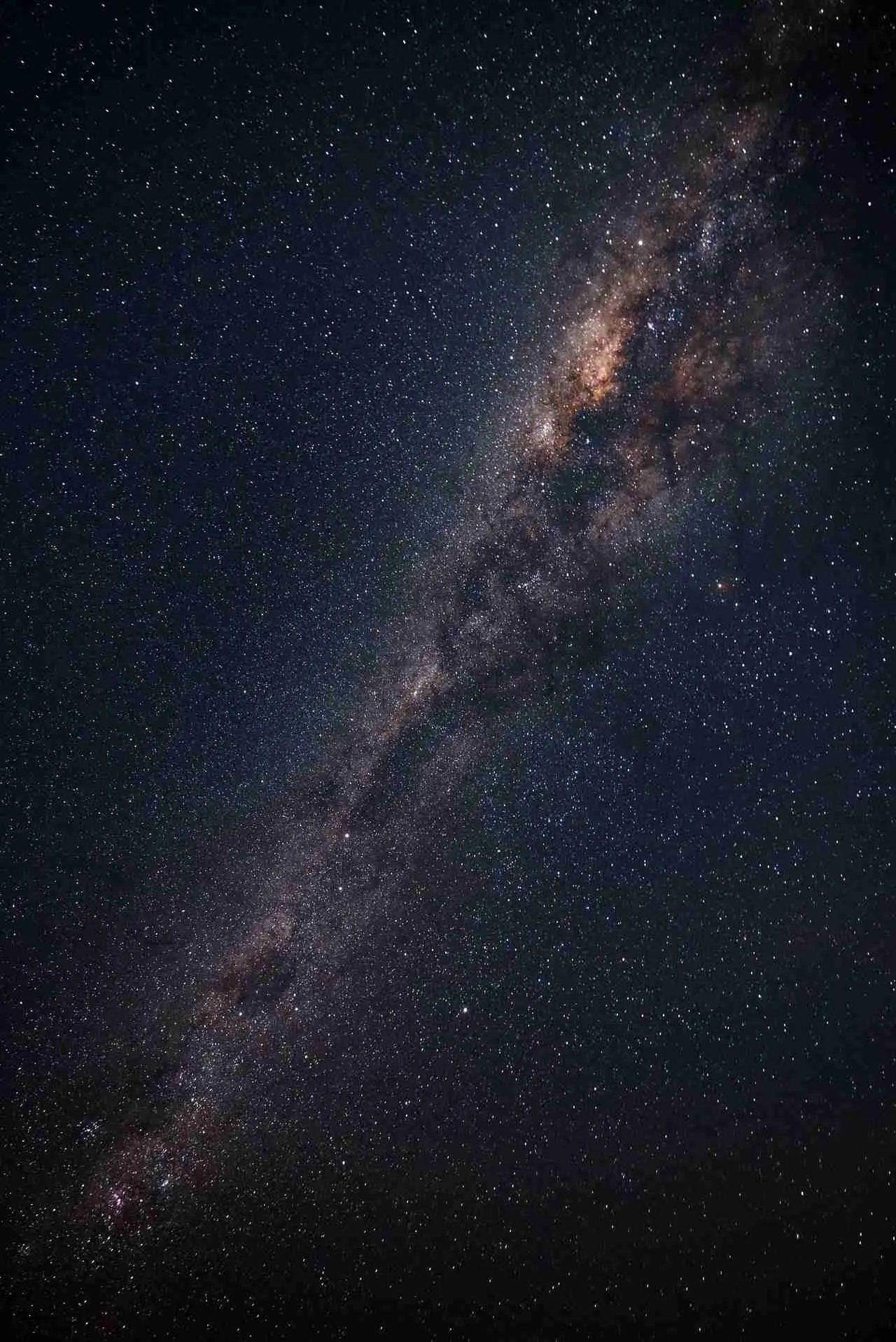 Really. Get To know Me.
What Makes Me Different
Hard as it is to believe, I am a self-taught practitioner and BaZi consultant. Life naturally pushed me towards this field.
I studied straight from the source material from feudal China, such as 《渊海子平》,《子平真诠》,《穷通宝鉴》,《滴天髓》and 《三命通会》。 My analyses of BaZi charts are deeply rooted in Chinese metaphysics theory instead of unreliable new-age interpretations.
I've clocked more than 4,000 professional readings which all personalized, unique, and with a 7-day Q&A that goes deep into the specifics. My studies of the Chinese classical texts and the sheer number of consultations clocked makes the depth of my experience and knowledge is unparalleled in this field.
If you have done a BaZi consultation with anyone else, I hope you'll get a much better experience with me and walk away feeling you'll never need another practitioner again.
What's most important is that I come from a place of respect and appreciation for what our ancestors developed. So I hope to uphold the integrity and standards of this field. Rest assured that I will put a lot of care into the consultation and getting your chart right because if I don't, people will get harmed – and I would not want that to happen.
It's a conversation
This service is not about receiving a report from me. Expect a conversation.
That's the way it should be.
Catered For Everyone
Your chart will be broken down in a way that you will be able to understand it.
It's your chart after all.
Thought-Leader
I blog regularly on Chinese metaphysics and how to appreciate its philosophies.
Spend some time on my blog. No practitioner out there writes as I do.
Trust
I've been doing this for a while now and have been featured on major media.
So, relax. I'm not running away with your money.
Yes, they are real people. Click on their profiles.
Testimonials

Or call them. I'll give you their number. 
I came across Sean's blog on Google while looking for a Bazi compatibility service. I decided to engage his service... read moreI came across Sean's blog on Google while looking for a Bazi compatibility service. I decided to engage his service after reading some articles that he wrote on his blog and was convinced by his ability to bring across his message as well as his knowledge in metaphysics.

While waiting for the scheduled day of consultation, I read up the rest of the articles he wrote on his blog and got to learn more about metaphysics especially in the topic of feng shui (more recently on Flying Star 9) and transcending one's Bazi chart. If you engage in other Feng shui consultant, I do not think they would have been an advocate of transcending your Bazi chart. This is not the case with Sean.

During the scheduled day of the consultation, he was able to detect something is amiss in the compatibility as I provided him with an incorrect time of birth (I am sharing this as it is a mistake on my part so please do not do this and give him the actual time of birth). Over the next few days through the Q&A, I learnt more from him about the issues he sees. From the process, I have also gained invaluable advice that I will bear in mind going forward.

I believe most of us are here for a consultation as a result of the challenges we faced/are facing in life and have our doubts. Having a consultation enables us to learn more about ourselves and for us to take actions to bring about a positive change. For those who are considering a consultation, I highly recommend you consider engaging Sean if you prefer straightforward analysis for the hard truths so you can take positive actions to bring that positive change to your life. read less -

I approached Sean for a consultation after I read his blogposts, and it has certainty been an enriching experience. There... read moreI approached Sean for a consultation after I read his blogposts, and it has certainty been an enriching experience. There are 3 key reasons why I will engage Sean as my practitioner going forward:

1. His heart is in the right place. Sean has been incredibly patient and accommodating when I wasn't able to reply him immediately. Also, he is an morally upright practitioner that conducts his consultations with integrity. Some practitioners might distort the truth in a bid to scare you into buying charms as a "solution", when their objective is to line their own pockets instead. Although his prices are slightly on the higher side, you can have a peace of mind that it will be a truthful and beneficial experience. You will be able to feel that he genuinely wants to help his clients, and has their best interest at heart.

2. He knows what he's doing, hence he's able to give you an in-depth analysis. I believe his blogposts speaks volumes about his understanding and passion in metaphysics. You can expect thorough replies, with a mix of both technicalities and advice in a modern day context. He patiently explains concepts in laymen terms in a way that beginners can comprehend easily too. Additionally, there is a lot of value to be unlocked from the 7 day Q&A session. I personally believe that a consultation is also a time for self-reflection. I was able to digest the information before asking further questions, which aided me in getting a firm understanding.

3. He delivers key issues in a constructive manner that is meant to help you gain more self-awareness. The cards you're dealt plays a huge role, but how you play your hand is equally important as well. Sean will deliver the unbiased truth, but at the same time he emphasises what you can do with this information. During the consultation, I was made aware of certain issues to be careful of going forward. A consultation can be a vulnerable experience, but you're in good hands with Sean. 🙂 read less -

I engaged Sean Chan for fengshui reading for family. Was skeptical at first thinking that he is only in his... read moreI engaged Sean Chan for fengshui reading for family. Was skeptical at first thinking that he is only in his 30s, because I guess my impression of Fengshui Master always tend to be of one who old and probably equipped with "centuries" of wisdom. I was contemplating between him and a few other older fengshui master but decided to roll with him because of his media publicity and his blog and his belief that Fengshui is not about color and items and about changing oneself. And I did not regret my decision. He was punctual for the meeting. During the meeting, he explained in detail what to lookout for and answered all my questions patiently. He then offered to have a look at my daughter's bazi for free too to help us out. Also quickly looked at my helper's to see if any conflict with the family as well. And he offered post-consultation Q&A via other e-messaging platform, which I was able to continuously ask him questions and he responds promptly. Our relationship though professional, felt friendly. In a nutshell, I highly recommend Sean Chan and glad I picked him over others for my fengshui reading. read less -

I have seen and paid alot of money to different Bazi or Fortune Teller 'Masters', but none of them come... read moreI have seen and paid alot of money to different Bazi or Fortune Teller 'Masters', but none of them come close to what Master Sean is. I come from the service industry and positive sales approach or positive reinforcement is something that I practice alot. We often tell people things they want to listen first before telling them what is best for them. This system works well for sales but I cannot say the same thing for something that is about your life.

Unlike most 'Masters' that are computer based, or selectively tell you things you want to listen to, Master Sean has chosen a very different approach. He tells you the truth, and by knowing the truth, and accepting it, you can learn to deal with it. At the end of the day, Bazi is simply a system that gives you an accurate idea what you are dealing with. It is then your choice, your freewill to decide what you want to do with it.

The good thing about Master Sean is this, he tells you what you ought to know, in the hope that you use the information wisely and prepare yourself for the worst, or if you are fortunate to have a good chart, how you can enhance it.

Many 'Masters' I have seen, uses "modern sales tactics". If you are missing some elements, how you can use objects, colors, feng shui elements to enhance it. I was once told by a Master if you are lacking of Fire Element, you should be cooking more to improve your Fire Element. I literally starting laughing in my heart, how can I use cooking to improve my Fire Element if it is not even making money for me?

Master Sean believes in the art of Bazi, he uses the knowledge and transform it into wisdom to help others. It should never be an obsession as that becomes superstition and superstition creates a dependence, and that itself creates an attachment that causes major sufferings when things do not pan out.

For those who truly wants to learn about their shortcomings and able to accept true critics and wishes to make their life better, I will strongly recommend Master Sean. He will definitely not perform a miracle for you, but what he will do is to give you an untainted truth for you to practice freewill decision making. read less -

I stumbled upon Sean's blog while I was researching articles on metaphysics and found his blog entries candid and refreshing.... read moreI stumbled upon Sean's blog while I was researching articles on metaphysics and found his blog entries candid and refreshing. He is funny, witty and I really enjoyed reading his blog entries which are relatable! Unlike traditional metaphysics masters, Sean is honest about what metaphysics can do and can't do and that struck a chord with me as I was exposed to metaphysics readings when I was younger as a result of my mother and those readings back then made no sense to me. As a naturally curious (and somewhat anxious) individual, I reached out to him for a bazi compatibility reading for my husband and I and was blown away by his explanation and accuracy about what has happened in our lives. It was like finally, something clicked and a light was turned on after being in the dark for a very long time. Sean's advice was invaluable as he provides a balanced opinion while considering other perspectives and it helped me understand and gear up for what may come. His advice has helped open the channel for closer communication between my husband and I and I appreciate that he emphasizes that we should not allow the readings to be a self-fulfilling prophecy and to transcend the charts by a paradigm and mindset shift. We are aware that it is easier said than done but we are encouraged by Sean's support and his willingness to answer any questions that we have even if it sounds silly. I do highly recommend you seek him out if you have any metaphysics questions or would like a bazi reading! 🙂 read less -

I came through Sean's blog entries while searching for references to study my own Bazi. While I'd like to be... read moreI came through Sean's blog entries while searching for references to study my own Bazi. While I'd like to be able to decipher mine and others Bazi accurately eventually, I'm far from competent. And, with my wife, we're at crossroads in life now deciding on our next steps in our career. Desperate for guidance, I quickly thought of Sean's service because I love the bluntness, at the same time, professionalism in his blog entries. At the very least I knew what a good/not so good BZ practitioner should know, and Sean's blog entries reflect those values and knowledge. At the same time, the way he writes clicks with me regarding his tone of voice.

I applied for his service and paid, within a day he replied (not the robot) to apologise for the long queue and provide me with expectations to his service - down to earth.

From his blog, I know what can be asked, and what shouldn't. I phrased all my questions while waiting for him to get back to me, and there're TONS of questions that he even commented on it, haha. I didn't want to waste both of our time, so I kept my questions on career, relationship, health, crisis, overall luck pillars and life outcome straight to the point and prepared follow up questions. He usually comes back with a response within 24 hours to 4-5 days, depending on his queue, but he'll keep me updated if I should expect a longer delay.

His responses were not only straight to the point but explained in detail where need be, which is essential for me who needs the clarification of why like this - like that. This is to lend credibility to the whole analyses and minimise confusion for me/my wife when life's confusing enough on its own.

He did emphasise that Bazi is only 1 part of life, understand it --> learn how can we change it if it's not desirable. So from the session alone, there were around 5-8 action points for me/my wife to complete in the next 5 years which includes both awareness and actions. Also, it provides an overall expectation that's the worse it can be for us, so with that in mind, there's nothing really to be afraid of and go experiment, challenge, grow, and transcend! read less -

I first found Master Sean Chan via a Google search. From the articles he wrote, it is quite clear that... read moreI first found Master Sean Chan via a Google search. From the articles he wrote, it is quite clear that Master Sean knows exactly what he is doing. He provides a 'translation' of the olden, traditional teachings of Fengshui, Bazi & Zi Wei Dou Shu through a reasonable 'lens' to help us understand how such teachings apply to us in today's world.

I've engaged his services to do a Bazi/ZiWeiDouShu reading for my family & I agree with most of his interpretations of our charts so far. Many geomancers either only focus on the good or tell you bad things that can be miraculously 'solved' with the purchase of some items or services. Master Sean Chan will not distill the bad stuff, and instead tells you how to see the negative events in a positive manner.

I also follow his blog and subscribe to his 'updates'. I find the advice that he dishes out from time to time strangely applicable to my own life. He is knowledgeable and competent in his field and I'd strongly recommend him for your Fengshui / Bazi needs. read less -

If you're hoping for a practical and genuine metaphysics consultation that is rooted in proper classical texts. Search no more!... read moreIf you're hoping for a practical and genuine metaphysics consultation that is rooted in proper classical texts. Search no more! Sean's the man for the job. I approached him for 3 types of service; bazi compatibilty, date selection and feng shui assessment.

Sean was very patient and thorough with his explanations and analysis. He always found the time to reply to my questions even at times when he was busy. He was also helpful, even going out of his way to help me.

Besides that, one of the truly unique and genuine things about Sean is his approach on bazi analysis. Before Sean, I have not met any metaphysics masters that approached metaphysics with a sense of practicality. I am a firm believer that there are no quick fixes in life and Sean echoed this belief.

Unlike other bazi and feng shui teachings Sean's consultation provided me confidence, security and relief that everything was oookayy; that whatever fears instigated by rogue advices from other bazi masters were unwarranted. This itself was worth every penny.

I think I've not only gained appreciation in Sean's consultation but have also gained a friend. I will definitely be seeking for his opinions on major life decisions in the future. read less -

I stumble upon Sean's CM site when I was googling for some answers to some challenging situation that I am... read moreI stumble upon Sean's CM site when I was googling for some answers to some challenging situation that I am facing. Though I had approach some other fengshui master to address the same situation but I never seem to get the answer that I was looking for and instead I am left with more questions and anxiety than ever. I read through his blog for a while before I decided to engage him for a reading. What he wrote in his blog resonates very well with my thoughts and in what I'm seeking - a practitioner that tells you as it is and not giving you misplaced hopes.

I approached Sean to do my reading as well as for my husband. What's fascinating about my report is that he managed to point out something that I have never realized was possibly the root cause to some of the issues that I'm facing now and this has never been addressed with all the other fengshui masters that I've been to. With his analysis, it makes a lot of sense now and with his practical advice, it's gives me the motivation to make a change.

Sean never sugar-coat his words and gives you the analysis as frank as it should be. I had to take a bit of time to digest the report (both good and bad) but it gives a very clear view of what's likely the issues or what's likely to come and how we can go about addressing it. This is definitely more practical than buying any fengshui items and pinning hopes on them that miracles will somehow happen without us making any changes.

I can also see the passion that Sean has in CM and this can be reflected in the depth of knowledge that he has in this area. He is also sincere in wanting to really help us overcome the hurdle and comes across as someone very approachable too. He is really patient in reading my very lengthy responses and answering the questions that I have. The 7 days of Q&A is most helpful as it gives me time to understand the report and think of the questions that I wanted to ask instead of having to rush through the analysis and stick to the time limit as with most other practitioners and then missing out on some areas that I wanted to address.

A very fruitful engagement for me and I will definitely engage Sean again for my next yearly readings. I will also highly recommend Sean to anyone who wants to know more about their life analysis and who is willing to make a change for the better. read less -

Sean is not the first metaphysics consultant I have visited. However, I am sure that he is one of the... read moreSean is not the first metaphysics consultant I have visited. However, I am sure that he is one of the most patient ones. A typical consultant might try to rush along the session and one might not have sufficient time to think and consider. But, Sean's practice of consultation allows a client to have time to think through the analysis and ask questions over the course of one week. Furthermore, his replies are prompt and straightforward.

However, to me the value of a session with Sean not just lies within the metaphysics analysis but also his advice and guidance. The emphasis and direction on self improvement will benefit you regardless if you are a believer or not and his frankness and honesty in views is something that is not easily found nowadays. All in all, if you are looking for clear advice and have an open and reflective mind, Sean will be able to help provide guidance for you. I strongly believe that he is able to positively impact your life like he has impacted mine. read less -

Stumbled upon Sean's blog when i was googling for a ZWDS chart calculator. I am not unfamiliar to metaphysics as... read moreStumbled upon Sean's blog when i was googling for a ZWDS chart calculator. I am not unfamiliar to metaphysics as I have consulted several 'Sifus' for decades prior to him and i also do some simple readings myself.

What struck me as refreshing was his stand towards transcending one's chart; that nothing can change your bazi or zwds but through your own actions and decisions to 'transcend' your destiny riding on the ebb and flow of your (运). This sums up what metaphysics can do for you; know thyself and the best timings (运)to actualize your potentials.

During my consultation with Sean, he provided his findings and advices backed by technical analysis. To further prove and support his findings and advices, he cross referenced them with both BZ and ZWDS chart analysis. He endeavours to cut through the mysticism shrouded by some of my previous 'sifus' when they were unable to give me a satisfactory answer. This has bolstered my confidence in him and demonstrates the depth of knowledge he has acquired in the field of metaphysics. He has debunked my earlier belief that I should defer such consultations to a more sagely & elderly 'sifu'. Sean is an antithesis to the conventional metaphysicist. He stays true and steadfast to the fundamentals of metaphysics pedagogy by eschewing the beliefs that your destiny can be moderated with the acquisition of certain Fengshui ornaments, cutting through the commercialism in this field.

Through this consultation, Sean has helped to put some perspective in my life and changed some of my decisions towards my short term and mid term goals. I become less uncertain and anxious, and starting to make near term plans to align with his advice.

So buyers beware, approach Sean ONLY if you want clarity in your life….. read less -

Chanced upon Sean's blog one day while searching up the net about fortune telling. I was intrigued while reading up... read moreChanced upon Sean's blog one day while searching up the net about fortune telling. I was intrigued while reading up his entries (felt that his posts were so honest/interesting/relatable), and decided to approach him for an online consultation to find out more.

To my surprise, Sean appeared to be friendly and amicable, and seemed genuine in wanting to helping you out. He provided me a detailed analysis on my chart, and explained to me about the theories and reasonings behind his readings. I don't think many other practitioners out there would be bothered to do that.

There are some things being told in the consultation with Sean that really did surprise me a little, and it made me realize that some things in life really does happen for a reason. But not to worry, because besides being objective with his readings, he is also usually encouraging and positive, explaining that nothing is fixed; rather than harping on the areas which we lack in our charts, we should instead focus on personal cultivation and self-awareness so that we could either transcend our charts, or just become a better person out of it.

I was never really a strong believer of bazi, fengshui, etc (or even a bit of a skeptic to be honest), but now, I must say that there is really so much out there in the world that we have yet to learn of, and it wouldn't harm to find out about them, just so you could increase awareness, and help yourself make better future decisions with that new knowledge. (: read less -

This is a testimonial for Master Sean. I sought his services after a challenging year. I had been studying bazi... read moreThis is a testimonial for Master Sean. I sought his services after a challenging year. I had been studying bazi on my own for a few years just as general interest and I chanced upon his website recently. Engaged him for a reading, and got a report in a very short time even as he had a backlog of work. He is unique in that he has a strong command of both English and Mandarin. He is a friendly approachable person if you come to him to work on your life and not expect miracles. His analysis is detailed, and sharp. Some of the insights were truly profound, and made me realise why I went through some of things I went through in the past. It has provided me great clarity for the years ahead. Highly recommended. read less -

I stumbled upon Sean's blog during a period of uncertainty. I have seen many fengshui masters (or metaphysicians) in my... read moreI stumbled upon Sean's blog during a period of uncertainty. I have seen many fengshui masters (or metaphysicians) in my life; most of them would tell me to buy certain items to make up for the luck or the elements that I lack in this life, be it for wealth or health or love etc. When I saw that Sean did not believe in making clients buy items to enhance their luck, I liked this premise and proceeded to consult him regarding a certain crossroad I must pass. He isn't your typical bazi consultant and can come across as stern at times (not for the faint-hearted!) but he puts a lot of heart into the analysis. The best part is he doesn't make you buy nonsense worth thousands of dollars to improve your life and instead gives you practical advice.

He is also logical, and tries to give the best guidance possible without sugar coating things. His advice helped me navigate through a confusing period of decision making, which I am grateful for. He also has an excellent response time, and after-sales service. If you have a desire to know why your life is the way it is, or if you have it in your life (or not) to strike Toto first prize, or have a difficult decision to make, or want to know when is the best time to do certain things to your advantage, I would recommend that you consult Sean. And the bonus is he is also quite humorous so the entire consultation is pleasant regardless of good news or bad. read less -

Some people may take Bazi or Feng Shui as a superstitious belief but I personally take it as alternative source... read moreSome people may take Bazi or Feng Shui as a superstitious belief but I personally take it as alternative source of knowledge, especially knowing its ancient origin and how it might improve several things in life.

I read review about Sean and I decided to contact him. To my surprise, he told me that he will not receive all people as his client. For some people, a Bazi reading may not be advisable at all. He gave clear and scientifically acceptable reading of my bazi. He started by giving me some reasoning why I experienced certain things during my childhood. Like what I normally do in my work, it provides a history match of one forecast be. One of the most significant one is how Sean notified me how I really have to let go some friends and time does tell how he has provides some wise advice on this matter. It is definitely not a 100% mumbo jumbo of fortune-telling, but it is like reading a weather forecast to prepare ourself and how we can make the most of that knowledge. How we respond and adapt to circumstances in life do matter too.

Sean does not treat me merely as a client but as a good friend too. He asked for update on how things going on my side and keeping me good spirit. I would encourage you to be open minded and explore not only good knowledge about certain critical points of your life from him but also to find a new friend. read less -

I contacted Sean with regards to Fengshui while hunting for a house. He explained clearly to me the rationale behind... read moreI contacted Sean with regards to Fengshui while hunting for a house. He explained clearly to me the rationale behind why Fengshui should be considered during house hunting rather than after I have bought a place.

It sounded like a really tedious affair, having to consult him after every house hunting. However, he made it easier by teaching me what I need to do exactly, so that I can get back to him to assess. He even made trips with me to the few units which he had shortlisted. He gave very practical suggestions as to how to make the house more favourable to me.

Having my BaZi read by him is also a requirement in engaging him for Fengshui. Honestly, I am impressed by how well-versed and passionate he is in this field despite his age. His reports were detailed, both of BaZi and the house. During the 1st 7 days of unlimited questions, he made sure it was answered with as much details as possible. He did not sugarcoat and presented only what I would like to hear, he was also honest in pointing out the ugly truth as well. He was able to accurately identify the kind of relationships I have. That confirms that he knows his stuff!

It was very comfortable working with Sean. I will definitely engage him again should need to look for a new house or recommend anyone whom I know to engage him in Fengshui or BaZi reading.

Thank you Sean! read less -
Remember
I will be applying all three Methods I know
BaZi (八字) will be the main angle of the report
Zi Wei Dou Shu  (紫微斗数) will reveal the root cause and impact
Qi Men Dun Jia (奇门遁甲) for any short-term, tactical issues you need to deal with
Quick Snippets Of Information
Frequently Asked Questions
How can I benefit from BaZi?
Your BaZi chart is a snapshot of your life the moment you were born and how it unfolds from there. It is used to assess your life overall, its major turning points and your general aptitude for success, traditionally measured by title and wealth. It can also look into other areas like your marriage, health, children.
What does a BaZi consultation cover?
One's BaZi chart can be an information overload. It's recommended that you come with a focus area that you wish to ask about so that I know where to focus my attention on. You'll be guided through this whiling filling up the form to book a consultation.
I will usually cover the current and next few 10-year phases to the client to identify upturns or downturns in life, and will then proceed to zoom into individual years to identify any critical events based on the questions you ask. Just treat this like a conversation and go with the flow.
What should be in a BaZi report?
A good BaZi report is not determined by its length, but whether it can deliver the answer you seek in a clear and convincing way. Clients are often in the position where they just have to accept what the practitioner says with no explanation. I do not agree with this practice.
Other than addressing your questions directly and giving you the insights I see, you will have a thorough understanding of your chart, such as your chart structure (格局), beneficial element (用神) and destructive (忌神). Your 10-year Elemental Phases (大运) and Annual Phases (流年运) will listed out clearly so that you know exactly when the turning points are.
Please don't forget there's a Q&A for you to ask anything you wish to clarify.
Why are your BaZi reports more technical in nature?
It is a personal style that stuck because I started giving consultations at a young age, so being technical was a way to convince people I know what I'm doing.
A legitimate practitioner should you able to break down his analysis to the tiniest detail and have the ability to explain to you what every single character appearing in the chart can mean:
What each Heavenly Stem means
What each Earthly Branch means
What do the interactions between the Stems and Branches mean
The role the auxiliary star plays in how things manifest
I am not talking about a superficial explanation which goes something like "Because Direct Wealth appears, you will meet a romantic partner and stand to earn more this year". There are a lot more things to consider:
Is Direct Wealth a beneficial element or a destructive one?
If it's a beneficial element, is it under harm or does it get absorbed away?
How does it interact with the eight other characters in your natal chart?
If an interaction happens, how do the interactions manifest in real life?
Direct Wealth can represent both income and a man's wife – which one does it represent in this case and how will marriage be assessed?
Every single thing in the chart has a meaning and can be explained.
You will never need to feel conflicted about hearing different opinions or analyses from different practitioners because the technicals are pointed out and I can even quote exactly which Chinese classic it came from.
It is your chart. If there's anyone who should understand it the most – it's you.
How does your Q&A segment work?
All consultations come with a Q&A segment that lasts 7 days which starts after you send your first set of questions over. Please send the questions over within 2 weeks of receiving your initial report.
Please be reminded that the Q&A is meant to be a form of goodwill and should not be seen as a service I must provide. This is not so that I  can do less work, but so that everyone is very clear that the Q&A is not to be abused or taken for granted. The rules exist so that everyone gets a fair amount of time and attention. It is not for people who wish to spam questions or ask things they aren't even concerned about.
The "7 days" are a guideline to how long the Q&A might last. I'm always flexible with this depending on how the consultation goes, but please note that I also reserve the right to end it at any point should I feel that the Q&A has gone off course or you are just squeezing whatever else you can from the questions.
If I do not reply within 24 hours, a day won't be deducted from your 7-day entitlement. I usually need 2 to 3 working days as I'll be busy clearing my queue and also taking time to process your questions in order to give thoughtful replies.
How should I ask my questions?
Please ask no more than 8 questions when you first fill-up the form. There is no standard template on how to ask them. Just take the process seriously and have some focus areas because your initial report will be based on these questions.
Your Q&A will also revolve around these questions that you put in the form, so please don't suddenly ask about your grandparents during the Q&A when you know it's not a pressing concern in your life right now.
You also have a part to play in how much you get from the consultation. The better your questions, the better I can leverage what I know and give you the insights you need.
If you've not done so yet...
Engagement Fees
Options For You
In-Person
For extraordinary cases

Not usually recommended

Don't waste your money
Single-Chart
Most In-Demand

Done Online

Better than in-person consultations
Two-Chart Bundle
Most Value

Popular with couples

For two in the family