Feng Shui Case Study In Singapore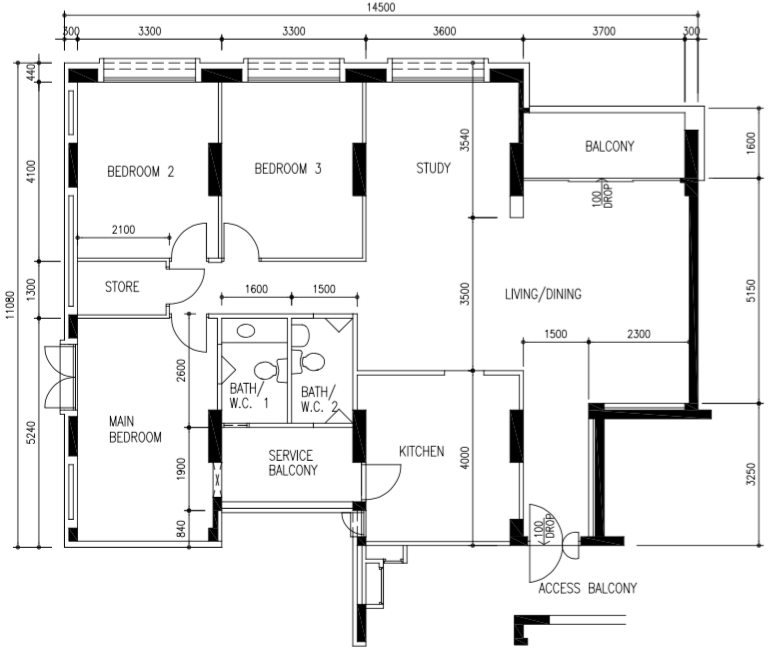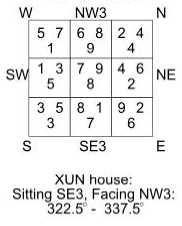 Background:
The mentioned house in this case study has been purchased by one of my clients and they're awaiting to relocate in 2016 next year.
Previous tenants of this house were successful business owners who have since moved to an even bigger place. My client who took over has a long-running family business as well.  A BaZi analysis was done for the whole family and indicated that the luck of the owners of will pick up from 2016 onwards or what we call 转运。
Although BaZi and Feng Shui are two separate forms of study, the house you end up does have a bit of correlation with your BaZi. The saying goes 福人居福地。If your BaZi chart is good, there's a high chance you'll naturally end up in a good house.
Analysis of the house:
《玄空飞星》Method:
This house belongs to the 巽山乾向、巳山亥向 category which is very favourable during the 8th Period of the Feng Shui cycle. Going deeper into the analysis, we look at the Mountain Stars (山星) and Water Stars (向星). This house forms what we call a  旺山旺向 formation, which is extremely auspicious. Yearly Flying Stars has been excluded for this case study for simplicity.
《阳宅三要》Method:
The structure of this house falls under 震门離主 and belongs to what we call 生气宅, also a very auspicious structure. Along with the right placement of the kitchen (天医灶), this house is simply amazing and I'm very confident that the family will do very well from next year onwards after they move in.
[原文]
震门離主:雷火明光富贵昌。
名生气宅,木火通明,星宫相生,比合,贪狼得位。五子登科,夫妇和谐,家道荣昌,田产进益,六畜兴旺,功名显达,男聪女秀,儿孙满堂,妇女贤良,寿高白旬,大吉。