BaZi (八字) & Zi Wei Dou Shu (紫微斗數) Mastery
Learn BaZi & Zi Wei Dou Shu Online With Guidance From The Practitioner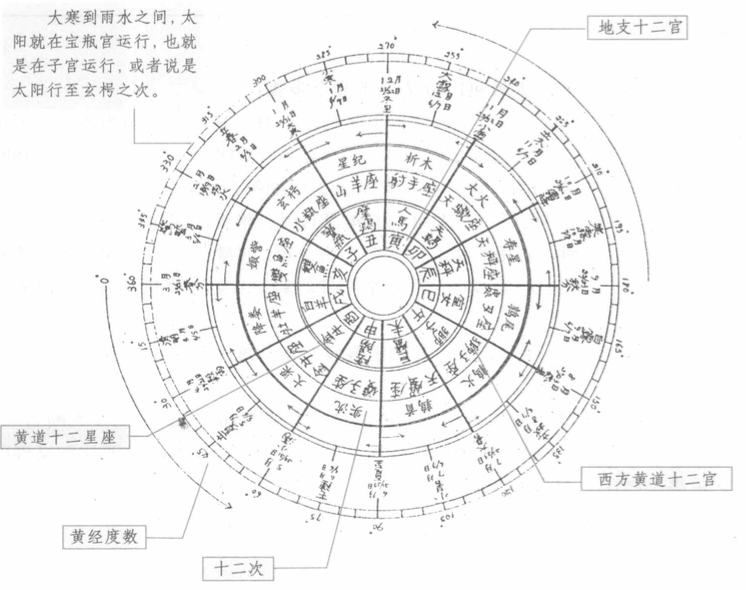 I work in the tech industry and am an advocate of online collaborative learning. This is also an experiment for me to see whether a digital learning environment works better than a classroom environment. If you do ever take the leap, I will do my very best to make it worth your
By subscribing to this service, you gain exclusive access to an online community hosted on Slack – a free platform used for collaboration and instant messaging and communication. I will be part of this online community and you will have direct access to me for questions and anything related to BaZi and Zi Wei Dou Shu. There will be weekly case studies and discussions, and a lot of interaction between students and myself.
This subscription is recommended for people who feel stuck in their personal journey in studying metaphysics and wishes to get some guidance direct from the practitioner. Many of the courses available out there barely scratch the surface of metaphysics, and students often walk away not knowing how to correctly apply metaphysics.
I will hold nothing back and teach you everything I know, and you will see for yourself just how much has been left out in the courses available in the market. If you trust me by parting with such a significant amount of your hard earned money, it's only right and ethical that I do my best to teach you what you to know if you truly wish to learn more about this field. Beginners are welcomed to apply as well to kickstart their learning journey on a strong footing.
It's easy to pick up the basics with online resources or modern days books, but you will hit a roadblock unless you have read through the Chinese classics like I have. What I am offering is knowledge right from the source material that either you can't get outside or it's what other practitioners are not willing to share, or worse, don't even know in the first place.
Yes, this subscription is for both students of BaZi (八字) and Zi Wei Dou Shu (紫微斗數) , so if you happen to be interested in both, you're getting double your money's worth because both of these methods will be discussed extensively. You will see how these two methods come together to provide more depth and insights to one's life.
I do not have a pretty website and neither do I have course materials that are elegantly designed. What I am effectively 'selling' here is my time which you will be getting 3 months worth, along with direct access to my knowledge and guidance. I'm sure this is good value for your money compared to what's current available outside.

I have one of the highest ranking websites in Southeast Asia with more than 4,800 visits each month and growing. I have conducted more than 600+ consultations online, so the wealth of experience I have is unparalleled as I do not 'outsource' my readings and train practitioners to do readings for me. I do not believe in that kind of operating model in a field where specialized knowledge and experience is required. If you are skeptical of the 600+ consultations, I'm happy to show you evidence when you come onboard, if not, you'll get a full refund.
I leave it to you and your due diligence to decide whether you can learn more directly from me or from course materials that don't provide direct interaction with the practitioner, are not developed from source material, and aren't updated regularly. If you stumbled upon this website for the first time, don't forget to check out my testimonials below, as well as my blog to get to know me. It'll will definitely help you make a better informed decision whether I can be trusted and if this learning method is suited for you.
If you have questions before you with to commit to this, don't be afraid to reach out. If you prefer a classroom, in-person setting, please head over to the below page to indicate your interest. Once the minimum class size has been formed, I will reach out to you and kickstart things.
Exchange ideas, case studies and be part of a collaborative learning environment like no other courses out there right now!
Enquiries For BaZi & Zi Wei Dou Shu Mastery
1 Month Subscription
SGD$2888
2 Month Subscription
SGD$4888
3 Month Subscription
SGD$6888
Direct Access To Practitioner
You will have direct access to me be part of a collaborative learning environment. I will teach you everything I know.
Weekly Case Studies
There is nothing better than learning from case studies and application. I will post analyses of case studies every week for discussion.
Dedicated 1-on-1 Guidance
Time will be allocated for 1-on-1 discussions via voice calls and video conferencing to help you in your learning journey.
What You Will Need
– A working laptop or PC (Recommended)
– A smartphone (Optional)
– Slack Application (Available for both PC & mobile. The app is free.)
Details Of Subscription
Upon purchase of the subscription, you will be invited into the Slack channel exclusively for subscribers who are looking to receive personal guidance on their learning journey in Chinese metaphysics.
Your membership will expire after the subscription ends. Renewal will be required before you can join the channel again.
Most Suitable For
– Students with basic knowledge on BaZi (八字) and/or Zi Wei Dou Shu (紫微斗數) and hit a roadblock in their learning
– People who have attended courses but felt as through something is missing and they could have learned more
– Anyone who wishes to use Chinese metaphysics to make better decisions in business, relationships and their daily lives
What You Will Get
– Weekly case studies posted for discussion and collaborative learning. Don't be afraid to let others learn from your mistakes, and share what you know with others.
– Up to 2 hours of dedicated time each month for 1-on-1 sessions with me to address your questions and learning obstacles 
– Weekly updates and Q&A with me, but do understand that I won't be around 24/7 and can't reply immediately. I will make my schedule transparent.
Disclaimer
– All payments are non-refundable, so please make sure you've thought through this before committing. If you are seriously considering this mode of learning, please reach out to me first to get the conversation started.
Singapore's Leading Property Portal